>>  Launching the necessary structural changes
OUR CLIENT'S CHALLENGE - Legionellosis is still affecting our lives. The number of reported cases has reached record levels in France since 2017. École de Gendarmerie de Chaumont (52) contacted OFIS for support with its prevention policy. The military police school aimed to make the necessary structural changes to control Legionella risks in indoor water networks.
20 temperature
sensors installed
< 5 Sanitary hot water outgoing/incoming pipe △T (°C) after balancing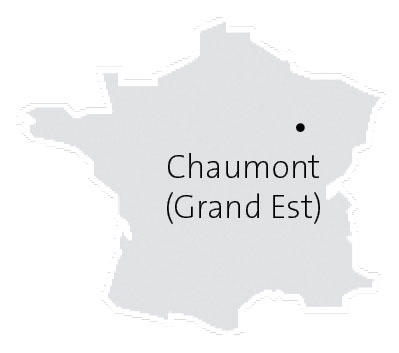 OFIS' SOLUTION - Managing Legionella risk requires in-depth knowledge of the systems. On this basis, OFIS proposed the following:
Mapping the sanitary hot and cold water networks for a building;
Researching the feasibility of balancing sanitary hot water networks;
How to optimize network operation;
Balancing sanitary hot water networks with metrological testing.
Client benefits
- Legionella risk prevention - 
- Optimized operation for sanitary hot water networks -
- Extra input for the technical document database -
- Support decisions -