>>  Complying with the HQETM operational guidelines
OUR CLIENT'S CHALLENGE - With the aim of achieving environmental excellence in its building operations, Sodexo Énergie et Maintenance is committed to proactively monitoring the indoor air quality of the Le Verdi office building in Suresnes. The client's objective is to comply with the various NF (collective certification brand) HQE™ Tertiary Building targets in the Sustainable Use section.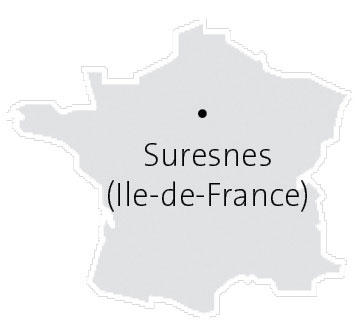 OFIS' SOLUTION - OFIS supports its clients as part of an HQE™ policy on sanitary quality targets for air (target 13) and odors (target 11):
Air quality measurement campaign to monitor indoor air chemical and microbiological parameter conformity (bacterial flora, benzene, nitrogen dioxide) and to ensure that there were no dysfunctions in the ventilation system;
Digital simulation of internal air flow in several typical rooms in the building, in order to check that the ventilation system can flush indoor air in workspaces in an optimal manner. This study aims to focus on airflow distribution as per the provided ventilation data.
Client benefits
- Protecting occupant well-being -
- Continuous improvement policy (The Le Verdi building was certified in 2009 and has now obtained the 'Excellent' standard under the HQE™ guidelines.)
- Optimized operating expenses -