>>  Launching a preventive risk assessment policy
OUR CLIENT'S CHALLENGE - Veolia has supported the Service Fédéral des Pensions Belges (Belgium pension service) with operating the Tour du Midi office block in Brussels for half a century. Veolia constantly aims to set the example in terms of managing health risks, and decided to launch a preventive sanitary and technical assessment program for water networks.
4 sanitary
water networks
over 300
criteria audited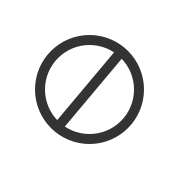 OFIS' SOLUTION - OFIS uses a tried and tested reference manual for assessing design, maintenance, operation and monitoring rules for sanitary water systems (hot water and cold water), and cooling systems (cooling towers). This manual was launched for the Tour du Midi, leading to:
A technical diagnosis of the systems for sanitary compliance, including the identification of risk factors contributing to the proliferation and dispersal of Legionella in the environment;
The definition of a prioritized action plan, based on local regulations, the requirements laid down in the Veolia Legionella reference manual and OFIS expertise;
New sanitary logs for the various systems, helping the system manager to apply good servicing and monitoring practices, and comply with the national regulations in force.
Client benefits
- Proven performances for operating teams -
- Improved equipment awareness -
- A formal Legionella risk control policy
- Complying with regulations -