>>  Planning to replace pipes
OUR CLIENT'S CHALLENGE - The water equipment used by local councils varies and is frequently aging. Veolia Eau collects and distributes water in Toulon and decided to assess the condition of its equipment, some of which was installed in the early 1930s, with a view to planning suitable renovation and protection policies depending on how critical a loss of thickness would be for pipes.
1930 :
year of installation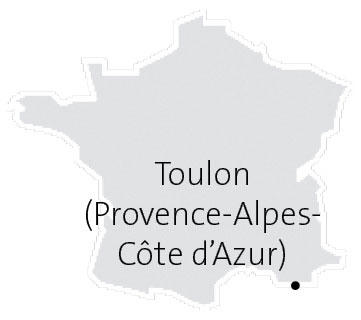 OFIS' SOLUTION - OFIS carried out non-destructive testing on the city's drinking water supply pipes:
A comprehensive diagnosis of losses of thickness for several steel pipe sections with diameters 600 and 800;
The external pipe surfaces were measured in view of ensuring long-term network usage;
Summary including detailed profiles and images of the different measuring points.
Client benefits
- Study options during water service - 
- Optimized operating expenses -
- Factual data -